Parliament has been called bak to resume plenary sitting six days after Ms Kadaga adjourned the House for an indefinite period and directed Attorney General, through State Minister for Justice, Mwesigwa Rukutana to immediately appeal Justice Kavuma's "stupid" court order.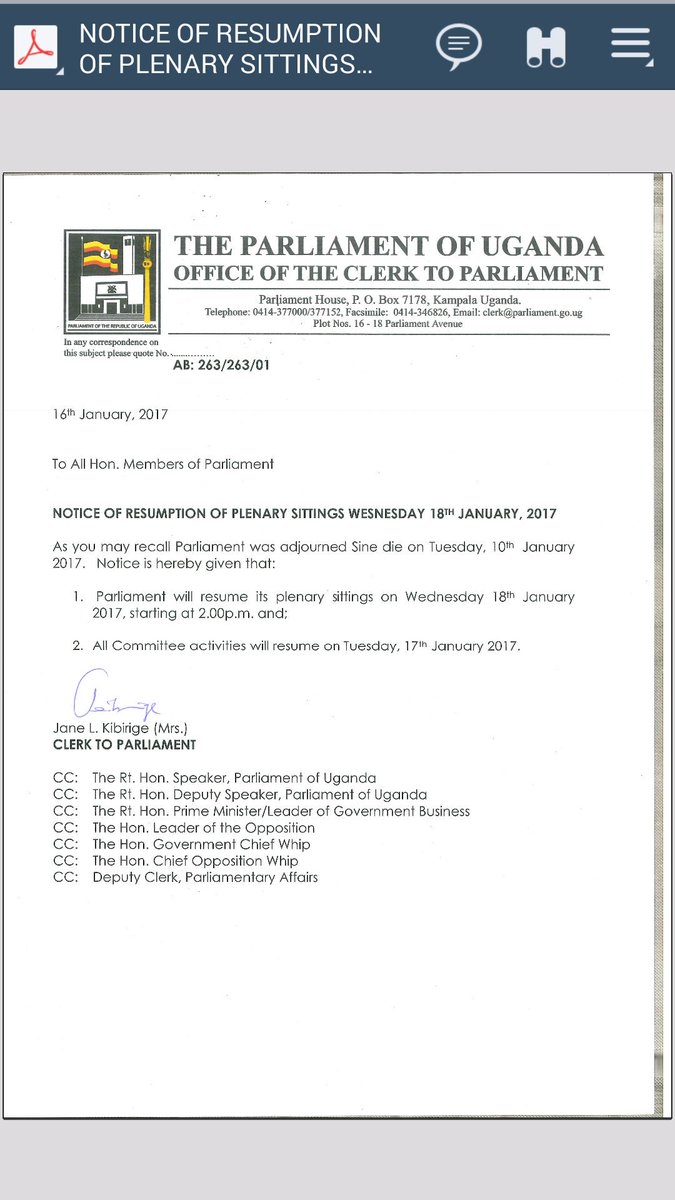 "I cannot accept a decision where court shall determine how we sit in this House. How we shall write the Order. Court is interfering in the oversight powers of the House. It is going to the core of democracy in this country. This is unacceptable. I want to direct the Attorney General to go to court and ensure that this stupid order is vacated. I want the rights of MPs fully reinstated. I adjourn the House and all Committees sine die." Kadaga said,
The fall-out from the presidential golden handshake, a reward to 42 top government officials continues to rumble on, the House chamber turned into a theatre of verbal wrangling as Mr Rukutuna wriggled to defend the court order amid torrid attacks from MPs.