Both committees and Plenary will not be sitting until the court order is vacated
This comes after Speaker Kadaga decided to suspended the house indefinitely until the Attorney General vacates the "Stupid " court order. The speaker says that the court order that was served to parliament stopping them from debating on the controversial Six billion shillings undermines their work as parliament.
Speaker Kadaga to Attorney General, "I order the AG to go vacate this stupid court order immediately".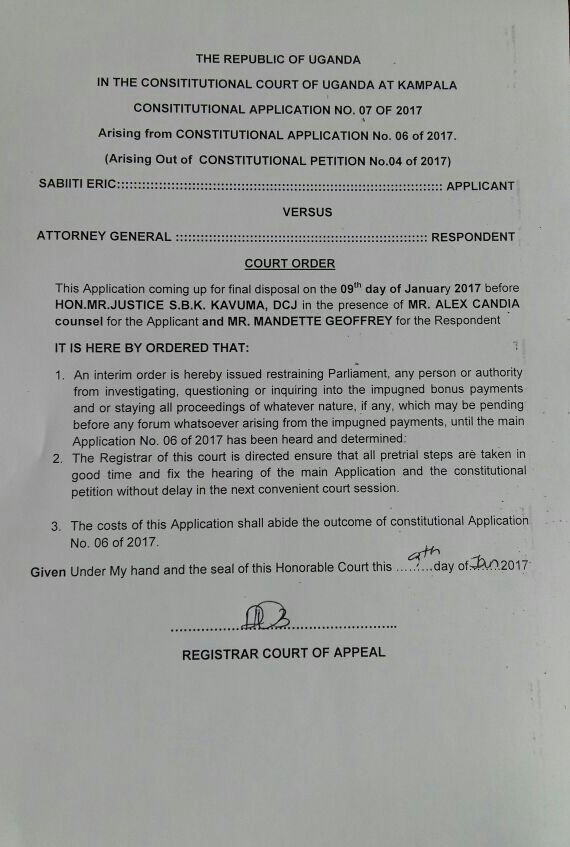 Speaker Kadaga continued to say that there is no way Govt will secure money from the petroleum fund without talking about this matter.
"This is an attempt to gag this house, to prevent this house from doing it's work", the .Speaker added.
On the same matter, MP Latigo asked how one individual can issue a court order to stop Parliament from doing it's work?  How one individual can issue a court order to parliament as if Parliament is a couple of cattle thieves. he concluded by saying that this is a sign of national decay.
MP Latigo  went  ahead and said that the executive should apologize to Parliament for trying to encourage this mischief of the court order.
P Latigo: