In a statement issued today morning by the Judiciary says Parliament's action regarding Kavuma's court order is 'commendable'.
The Chief Registrar Paul Gadenya says the Judiciary has noted that Parliament is aggrieved by the decision of the Constitutional Court and advises the institution to appeal the order.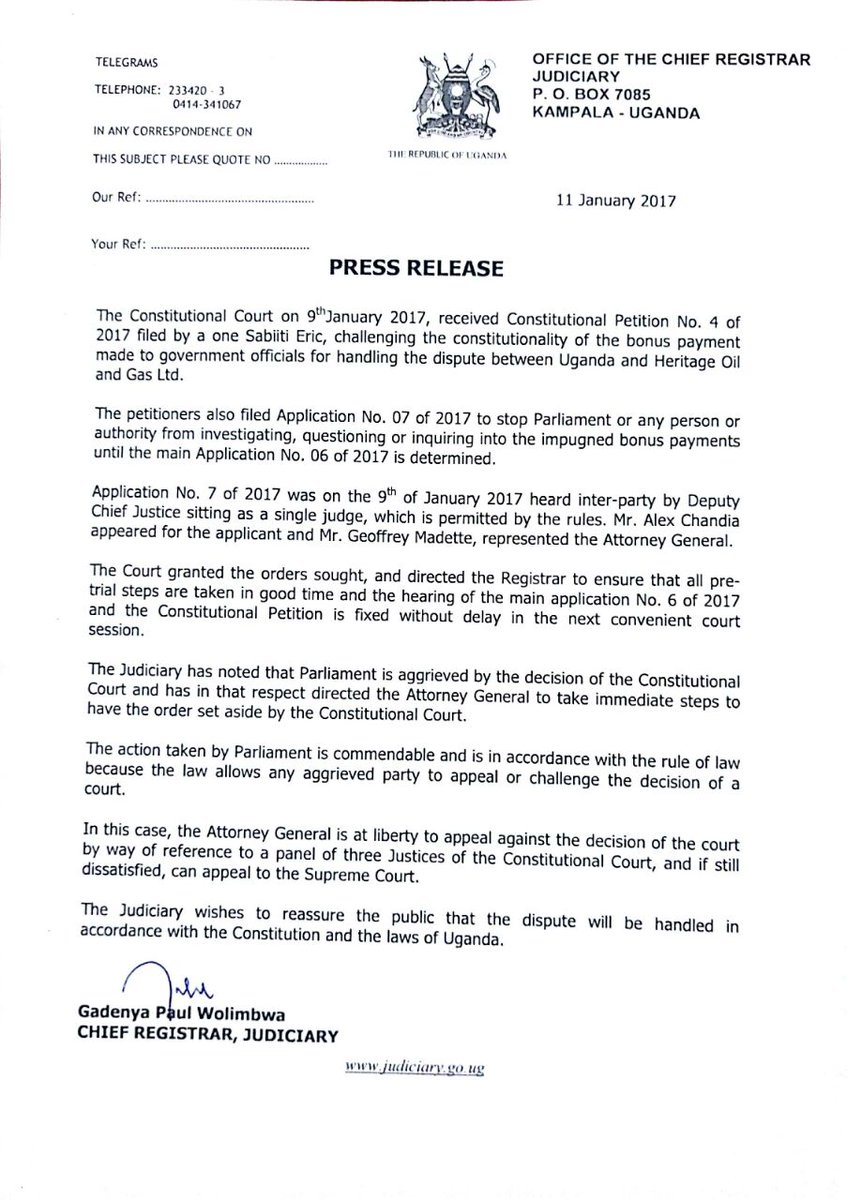 Speaker Rebecca Kadaga yesterday christened Deputy Chief Justice Steven Kavuma's order, stopping Parliament or any individual from inquiring into the Shs6b oil cash bonanza as "stupid" and with unflinching fists declared the House sittings suspended indefinitely.
In a stormy afternoon session, Ms Kadaga pulled no punches as incensed lawmakers across the political divide roundly condemned interference in the independence of Parliament.