Kasaija, Gen Katumba Inspect Progress on Northern Bypass, Completion Set for 2021
1 week ago
Government has revealed that the ongoing civil works on the 21km Northern Bypass road project are on track for completion by December 2021.
The current expansion of the Kampala Northern Bypass is the second phase of this highway construction project, following the completion of the first phase in October 2009, also co-financed by the Government of Uganda and the European Union through a EUR 40 million grant blended with a EUR 7.2 loan from the Europe.
On Thursday, the Minister for Finance, Matia Kasaija together with the European Union Ambassador to Uganda, Atilio Pacifici, the State Minister for Works, Gen Katumba Wamala and the Executive Director of UNRA, Allen Kagina did an onsite inspection of sections of the project in Kyebando and Ntinda.
"We are now at 50% of the works, and some of the problems we had like land acquisition have been sorted – we are above 80% [land acquisition]. We expect that by 2021, we should have this road completed," Eng. Samuel Muhoozi, the Director Roads and Bridges Development at UNRA said.
The project which began in July 2014 entails construction of an additional carriageway, approximately 17.5km long, to complete the dualisation of the Kampala Northern Bypass to a 4-lane dual carriageway road.
Three new footbridges will also be built at Kyebando, Ntinda, and at Naalya in order to allow safe crossing of pedestrians across the road.
Six new grade separated interchanges at Sentema, Hoima, Gayaza, Bukoto – Kyebando, Ntinda and Naalya roads will also be established, to separate the express traffic along the Northern Bypass from the adjoining traffic from the connecting roads for instance Nabulagala – Sentema road, Hoima road, and Kampala – Gayaza road.
Other components include segregated facilities for cyclists and pedestrians, improved lighting, active road-studs, improved at-grade crossings at signalised junctions and full length central reserve safety barriers.
The project has suffered significant delays due to lack of full rights of access to and possession of sites and as such the contractor's productivity and progress has been hindered.
William Matovu, the Head of Land Acquisition at UNRA told journalists that the process of land acquisition has been affected by challenges like design improvements, disputed compensation amounts by Project Affected Persons (PAPs), family disputes over ownership, absentee landlords and speculation.
"With those kinds of complications, it becomes a problem causing too many requests of extra land take which is out of the original passage of way," Matovu said.
He said that 75% of the project affected persons have been paid.
"We have approximately 95% access to land for the entire stretch – where the contractor can work. However, when it comes to payment, due to the challenges I earlier shared, we have paid only 75%".
Regarding the pending compensation payment to project affected persons from Phase One of the project, Matovu said that validation is ongoing and that where reasonable evidence is provided, payment is done.
Eng Jude Kyobe who is the Resident Project Engineer on behalf of UNRA said that the section between Busega and Bwaise will be completed by October 2019 to allow for the smooth flow of traffic from the Kampala – Entebbe expressway until Bwaise.
Gen Katumba Wamala raised a concern over the clogged traffic in Najjera. UNRA said that it is designing another project to construct a slip from Najjera to Northern bypass so that vehicles can interchange from either roads to the other.
Ambassador Pacifici said that in as much as the ongoing works are an inconvenience to the traffic flow, Ugandans must endure in the interim and allow government to improve service delivery.
"This [Kampala Northern Bypass] is the real job because this is where the traffic is. This is how you connect Uganda to the rest of the world. You can imagine how challenging it is technically to build a road under this heavy traffic," the Ambassador said.
"So, yes, disturbances in traffic but people have to endure for a real while and they will get an excellent infrastructure. What is being done is to serve them," the envoy added.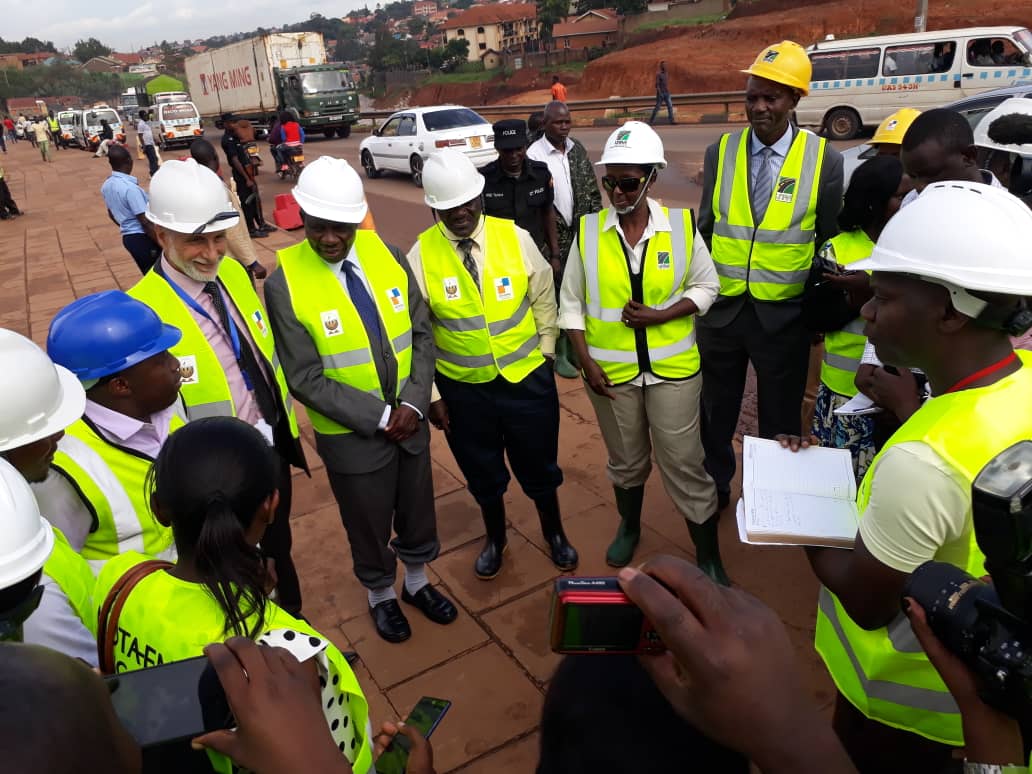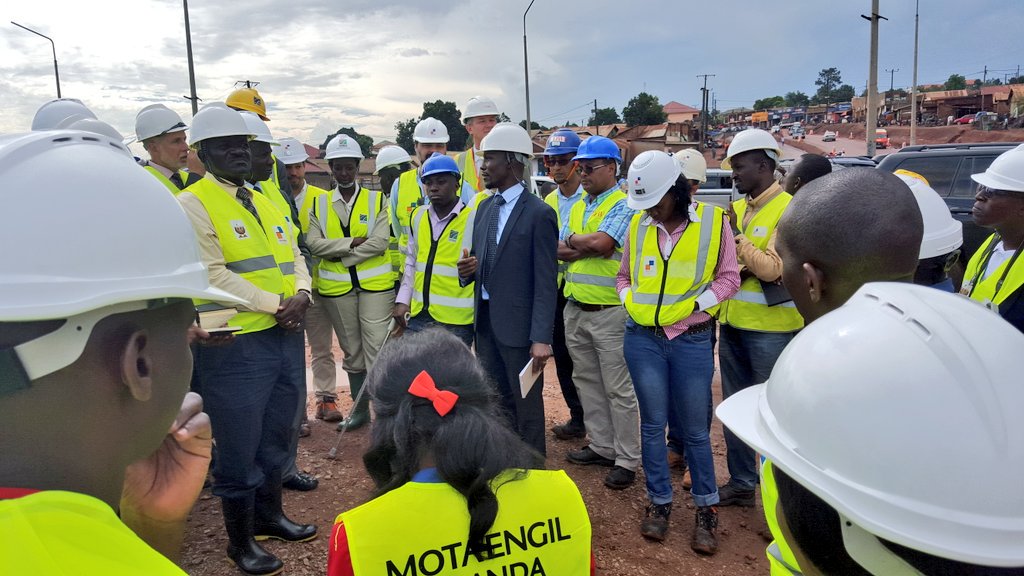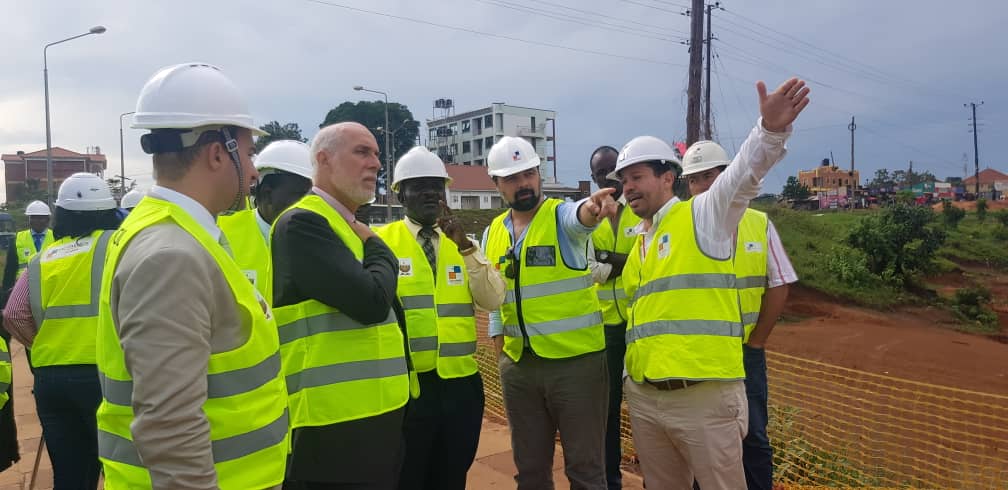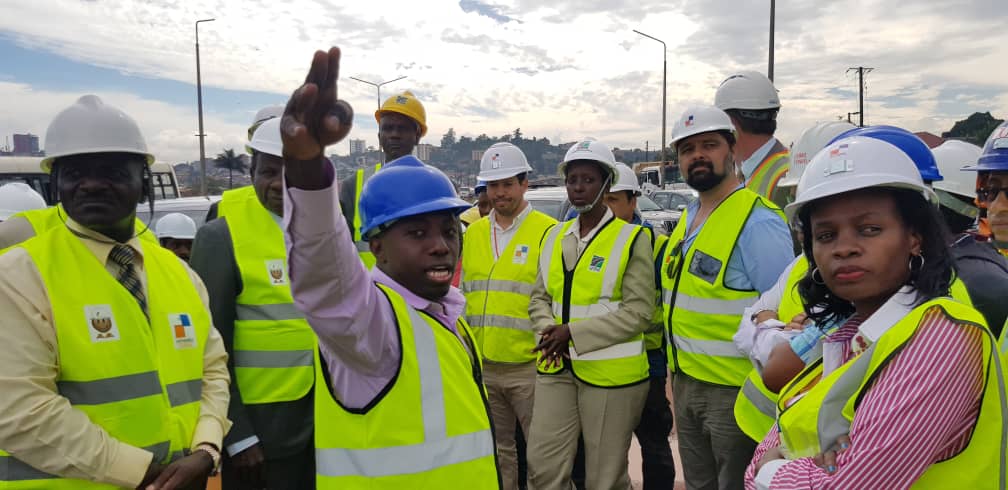 ---
Kasaija, Gen Katumba Inspect Progress on Northern Bypass, Completion Set for 2021
was first posted on December 7, 2018 at 7:04 pm.
©2018 "
Online news from Uganda and the East African region – SoftPower News
". Use of this feed is for personal non-commercial use only. If you are not reading this article in your feed reader, then the site is guilty of copyright infringement. Please contact me at me@kintuarthur.com