A trailer has crushed a commuter taxi along Lugazi-Jinja highway. All passengers including the driver are feared dead.
According to the police, the taxi was at a very high speed which the driver failed to control hence ending up entering the heavy truck
The taxi involved parents and children who were assumed to have been going back to school.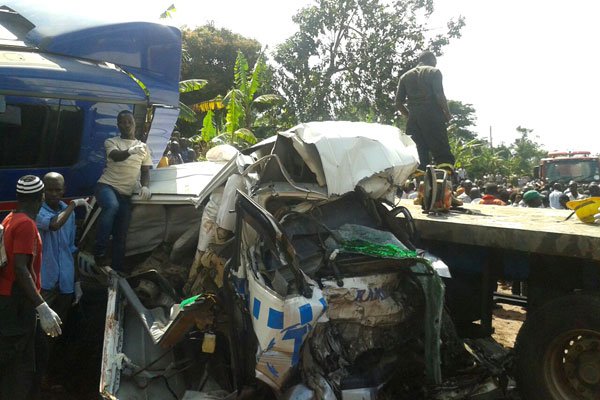 The Police have attributed the accident involving a trailer reg. no. UAY 8949G/UAU 6505 and a commuter taxi reg. no. UAZ 350U to reckless driving.
According to an eye witness, the accident occurred when the trailer which was coming from Kampala collided head-on with the taxi from the opposite direction.
"The driver of the trailer was speeding yet it has been raining very heavily. He lost control of the vehicle and rammed into a taxi which was heading to Kampala," Mr Ssemusu , a resident said.