Who dies from the coronavirus
More than 50,000 people have now died from COVID-19 in the UK, according to the latest figures from the country's public health agencies.
England is locked down, for the second time, until 2 December and it is getting around 20,000 new cases of COVID-19 a day.
The UK's Office for National Statistics collects a different set of data that puts the number of people who have died from COVID-19 in the UK at more than 60,000.
The data reveals who dies from COVID-19.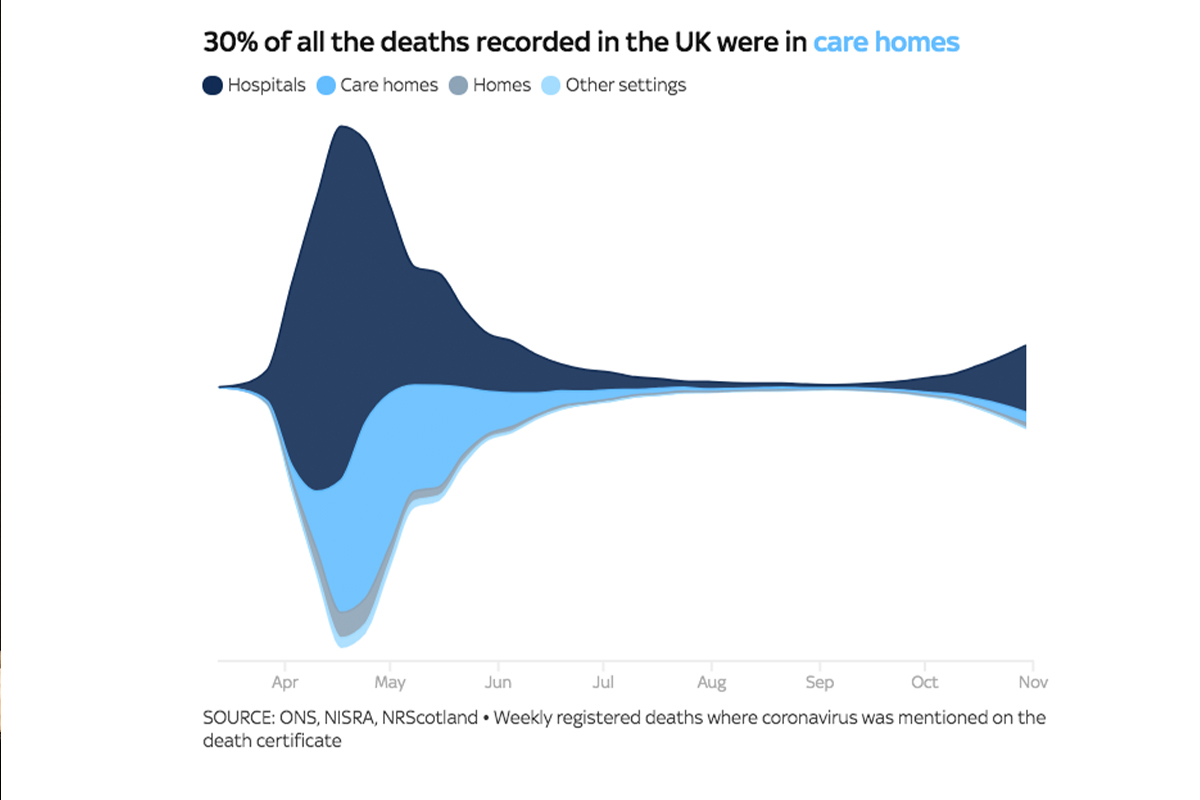 30% of all the deaths recorded were in care homes
There were more than 18,000 COVID-related deaths in care homes between the week ending 13 March and the week ending 30 October
Three-quarters of those who died from COVID-19 were aged over 75
55% of those who died were male
The highest death rates are among Black and Bangladeshi people
The Office for National Statistics found that in England and Wales the rate of death among Black African males was 3.8 times higher than among those of white background, while for Black African females the rate was 2.9 times higher.
All ethnic groups other than Chinese females were at higher risk of dying from COVID-19 than people from a white background.
Even after geography, socio-economic background and health conditions are taken into account, males of Black African background were 2.5 times more likely to die than those of white background. Black African females were at 2.1 times greater risk.
The jobs people were doing when they were confirmed dead from COVID-19
The men with the highest rates of mortality tended to be security guards and drivers – those that are less highly skilled, require a lower level of education and have fewer barriers to entry. Among women, those in health occupations have had higher death rates. Female hairdressers and care assistants have been the worst affected.
In the early stages of the coronavirus pandemic, medical experts were stating that those with a pre-existing health condition were most at risk of contracting COVID-19.
The fact that nearly three in 10 of those under 45 who have died did not have an existing illness has shown it can kill many who were previously healthy.