Trump backtracks after admitting Biden won US election
US President Donald Trump has finally said that Joe Biden won the 2020 US election on 3 November but then backtracked, stating attempts to "steal votes" meant the contest was rigged and later insisting: "I concede NOTHING! We have a long way to go."
He won because the Election was Rigged. NO VOTE WATCHERS OR OBSERVERS allowed, vote tabulated by a Radical Left privately owned company, Dominion, with a bad reputation & bum equipment that couldn't even qualify for Texas (which I won by a lot!), the Fake & Silent Media, & more! https://t.co/Exb3C1mAPg

— Donald J. Trump (@realDonaldTrump) November 15, 2020
Trump's statements came in a series of tweets that included several unsubstantiated claims about the presidential ballot.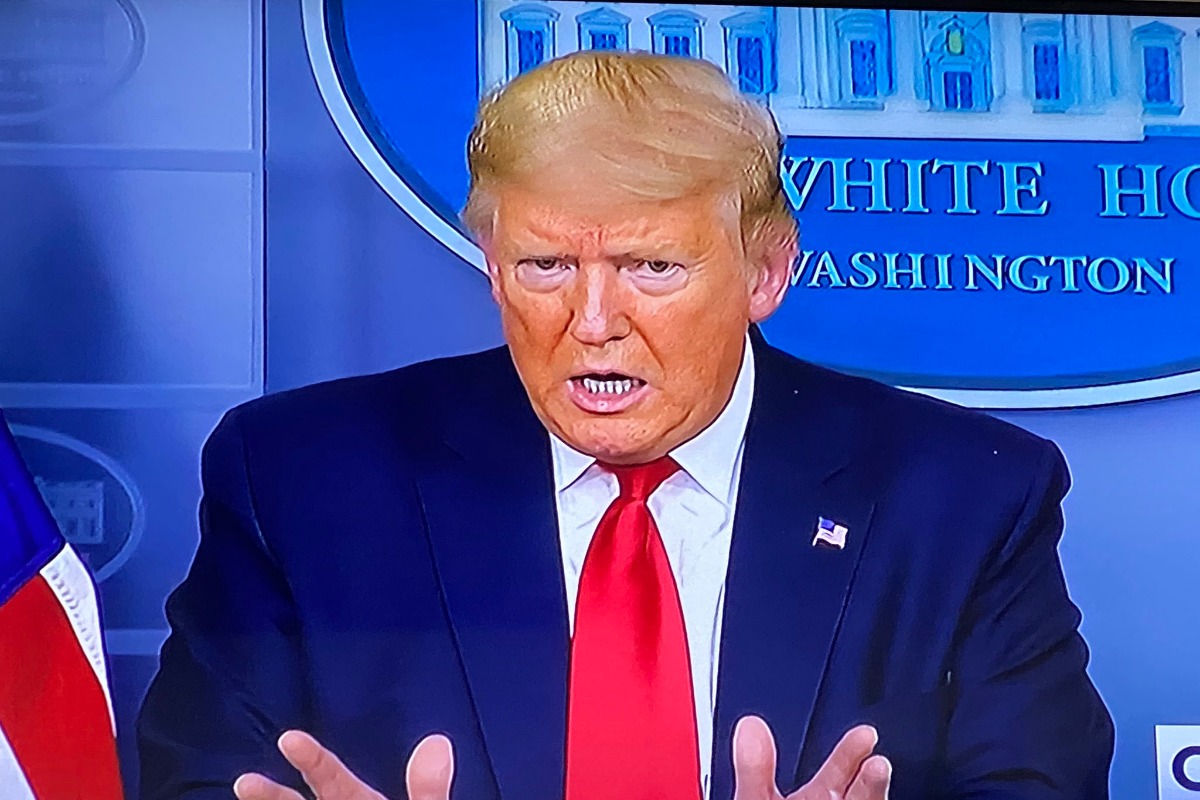 He only won in the eyes of the FAKE NEWS MEDIA. I concede NOTHING! We have a long way to go. This was a RIGGED ELECTION!

— Donald J. Trump (@realDonaldTrump) November 15, 2020
The next inauguration of the US president is scheduled to take place on 20 January, so Trump has some time and is within his rights to challenge the election result if he has sufficient evidence.
Trump's comments come after several thousand Trump supporters gathered in Washington DC to demonstrate against the election results, with clashes erupting and at least 20 arrests made. In a late night string of tweets, the president claimed "radical Left ANTIFA SCUM" had been to blame for the violence and urged the police to "do your job and don't hold back!!!"
THANK YOU #MARCHFORTRUMP! pic.twitter.com/wGgTlleKzm

— Dan Scavino🇺🇸🦅 (@DanScavino) November 14, 2020
As it stands, Biden is projected to win 290 electoral votes. He needed 270 votes to become president. Georgia, which the Democrats have not won for 28 years, is being recounted by hand after Biden won by about 1500 votes. Even if Trump wins Georgia, he will only finish with 248 votes. The recount deadline is Friday 20 November.
The states have until 9 December to settle any disputes over the election result, including recounts and court contests.
Once that deadline has passed, each state's electors have until 15 December to vote by paper ballot. The Lower House and the Senate will hold a joint session to count all electoral vote results on 7 January. The result in Georgia is likely to be vital in the campaign by Trump's legal advisers.
Trump's legal team has dropped any lawsuits planned in Arizona, where Biden is narrowly ahead. However, Trump is understood to be planning legal action in Michigan and Pennsylvania.
Many of the court cases being filed all over the Country are not ours, but rather those of people that have seen horrible abuses. Our big cases showing the unconstitutionality of the 2020 Election, & the outrage of things that were done to change the outcome, will soon be filed!

— Donald J. Trump (@realDonaldTrump) November 15, 2020