Milwaukee Bucks on the Rise After Jrue Holiday Trade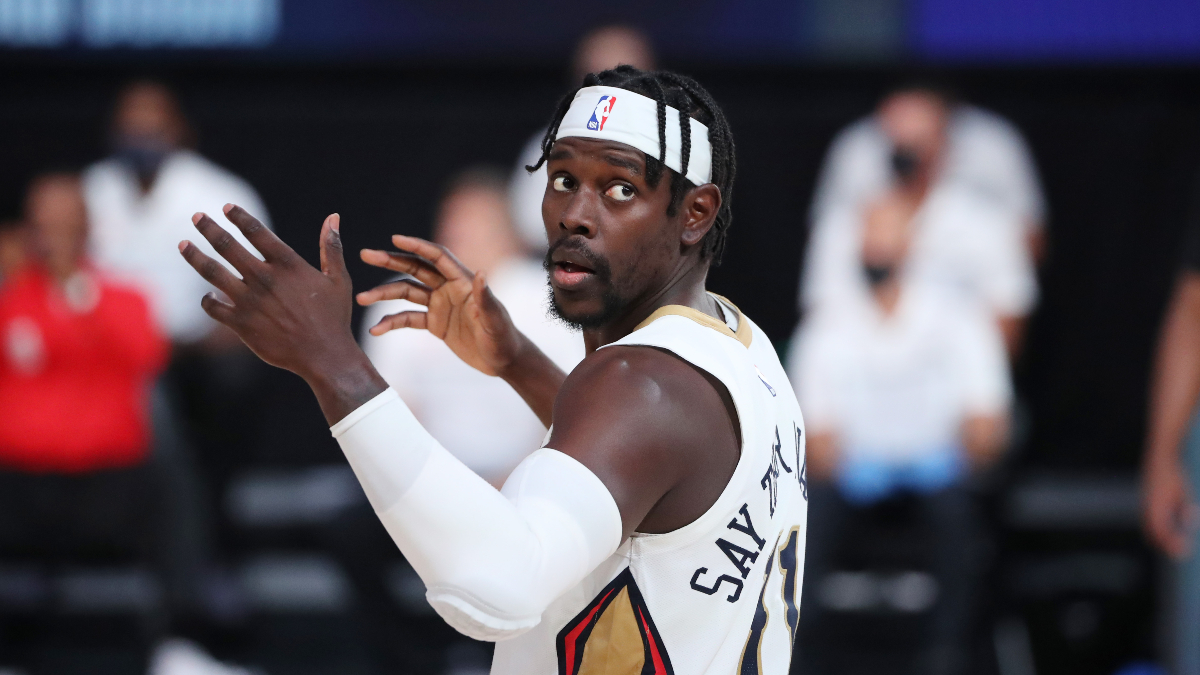 Credit:
Joe Murphy/NBAE via Getty Images. PIctured: Jrue Holiday #11.
The NBA's trade mania is officially here and free agency begins in just five days.
As the deals start getting finalized and the league's balance of power shifts, oddsmakers from will be adjusting their 2021 NBA title odds.
We'll keep track of all the deals and all the odds movement here for the main teams in question. If you're looking for the most updated NBA Draft odds, you can find those here. You can find the full list of NBA title odds below.
2021 NBA Title Odds
Odds via PointsBet, where you can get $250 FREE instantly after signing up AND your bets automatically sync to the Action app. Learn more about BetSync here.
An explanation on the odds below: +325 means a $100 wager would profit $325, while a $100 wager on +1300 would pay out $1,300.
---
NBA Trade Updates
Jrue Holiday Traded to the Bucks
Monday 11:45 p.m. ET: The Milwaukee Bucks have traded for star guard Jrue Holiday. The New Orleans Pelicans will reportedly send Holiday to the Bucks for Eric Bledsoe, George Hill and draft picks.
The Bucks saw a slight boost in their title odds moving from +550 to +450 and now have the second-shortest odds behind the Los Angeles Lakers.
Chris Paul Traded to the Suns
Monday 1:10 p.m. ET: Oklahoma City Thunder point guard Chris Paul is headed to the Phoenix Suns, according to ESPN's Adrian Wojnarowski.
So far the news hasn't moved the odds at PointsBet, where the Suns are listed at 66-1 to win the NBA title next season. The Suns fell just short of a potential play-in game spot during the NBA's restart in Orlando despite being the only team to win all eight of its seeding games. The combo of Paul and Devin Booker would give the Suns two perennial All-Stars for the first time since 2009-10 when they had Amar'e Stoudemire and Steve Nash.
The Thunder have also reportedly reached a deal that will send Sixth Man of the Year runner-up Dennis Schröder to the Lakers in exchange for Danny Green and the No. 28 pick in this year's draft.