McDonald's turns to crispy chicken sandwiches as third quarter improves
McDonald's has taken stock of its customers' demands and with chicken sales growing faster than beef is to launch a Crispy Chicken Sandwich in the US early next year.
McDonald's, which revealed its third quarter finances on Monday, also revealed its core products, such as Big Mac and McNuggets, account for 70% of sales. It is planning to improve the taste of its burgers, like toasting the buns golden brown, and changing how they're grilled.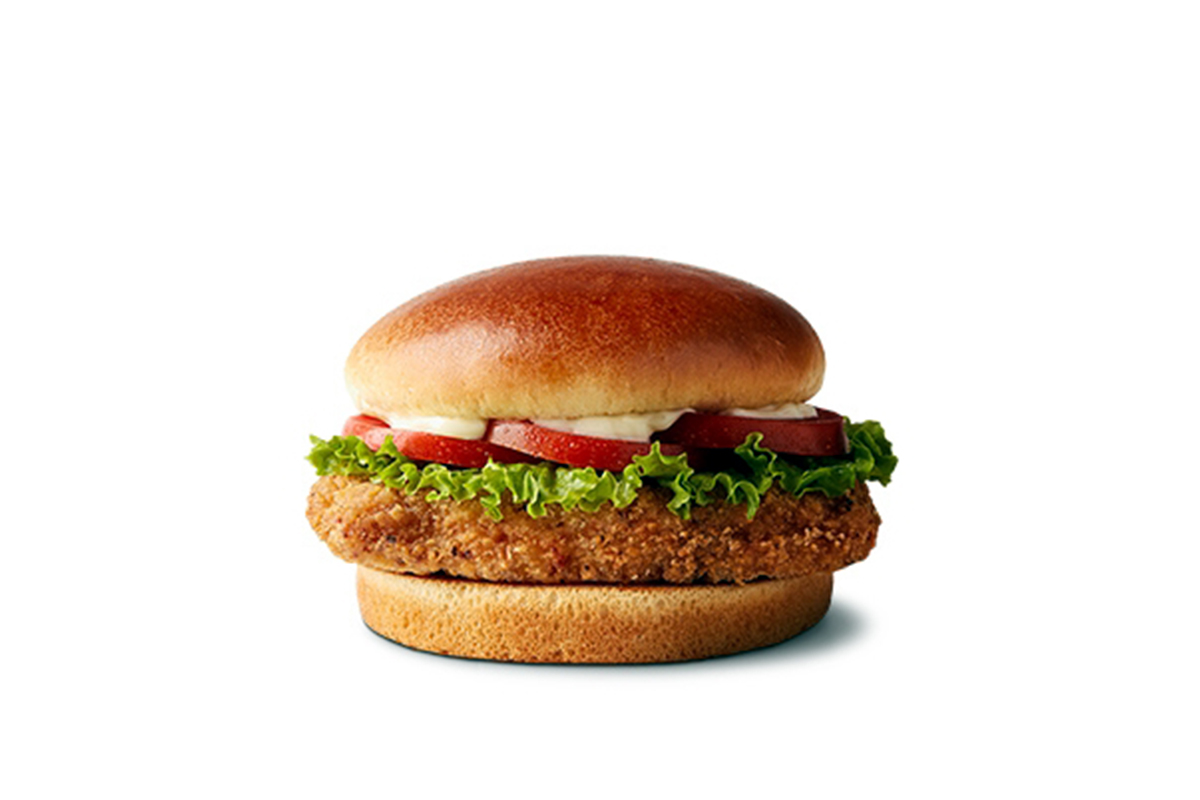 McDonald's said it plans to take advantage of the strength of its drive-through lanes by testing automated order taking, digital-order-only drive-through lanes and a restaurant design without any indoor dining. McDonald's also said that the "vast majority" of new restaurants in the US and its International Operated Markets segment, which includes France and the UK, will have drive-through lanes.
Nearly 95% of McDonald's US restaurants have a drive-through, and the company expects digital sales that come through its app, a kiosk, or via delivery to surpass US$10 billion, or nearly 20% of its sales, across its top six markets this year.
"I do think that this idea of a contactless experience — one that I'm able to control for myself, one that I'm able to do as fast and as quickly as I want to — that's something that will be enduring," McDonald's President and CEO Chris Kempczinski told Fortune. "Our expectation is we're going to need to be living with the virus for a prolonged period of time."
McDonald's will use drive-through, delivery and digital in MyMcDonald's, which includes a point-based loyalty program that the company will start piloting in Phoenix, Arizona, in the next few weeks and across the US in 2021.
The success of McDonald's promotional deal with rapper Travis Scott, which caused shortages of some ingredients, and the current promotion with J Balvin helped sales bounce back, and McDonald's intends to use new promotions in 2021. It will also redesign its packaging globally.
💎💎💎 FINAL @JBALVIN CHAIN SET ON EARTH 💎💎💎 and these 14K gold chains could be yours if you order his meal on our App this week

— McDonald's (@McDonalds) October 26, 2020
The company, which has more than 39,000 locations in over 100 countries, will debut a "McPlant" line-up of plant-based products in certain regions next year.
"McPlant is crafted exclusively for McDonald's, by McDonald's," Ian Borden, the President of the company's International Business, said in a presentation for investors on Monday.
Borden said that "McPlant" could include plant-based burgers, chicken substitutes and other products.
McDonald's has previously tested a vegan PLT burger by Beyond Meat in Canada, which stopped in April. Beyond Meat said on Monday: "Beyond Meat and McDonalds co-created the plant-based patty which will be available as part of their McPlant platform".
The announcements were made after McDonald's, the world's largest burger operation, revealed that global sales fell 2.2% in the third quarter, an improvement over the previous quarter's drop. Total revenue fell about 2% to US$5.42 billion in the three months ended September 30, largely recovering from the more than 30% drop posted in the second quarter. Net income surged 10% to US$1.76 billion, helped by the sale of a part of McDonald's stake in its Japanese affiliate.
"Our third quarter performance demonstrates the underlying resilience of the McDonald's brand," Kempczinski said in a statement.
"Our unique strengths, including our unrivalled drive-thru presence around the world, advanced delivery and digital capabilities, and marketing scale have become even more important during the pandemic. Our prior investments in these areas position us to further our competitive advantage and enable restaurant crew to continue to safely provide customers our great tasting food."