Killian Hayes, Tyrese Haliburton Favorites to Land in Big Apple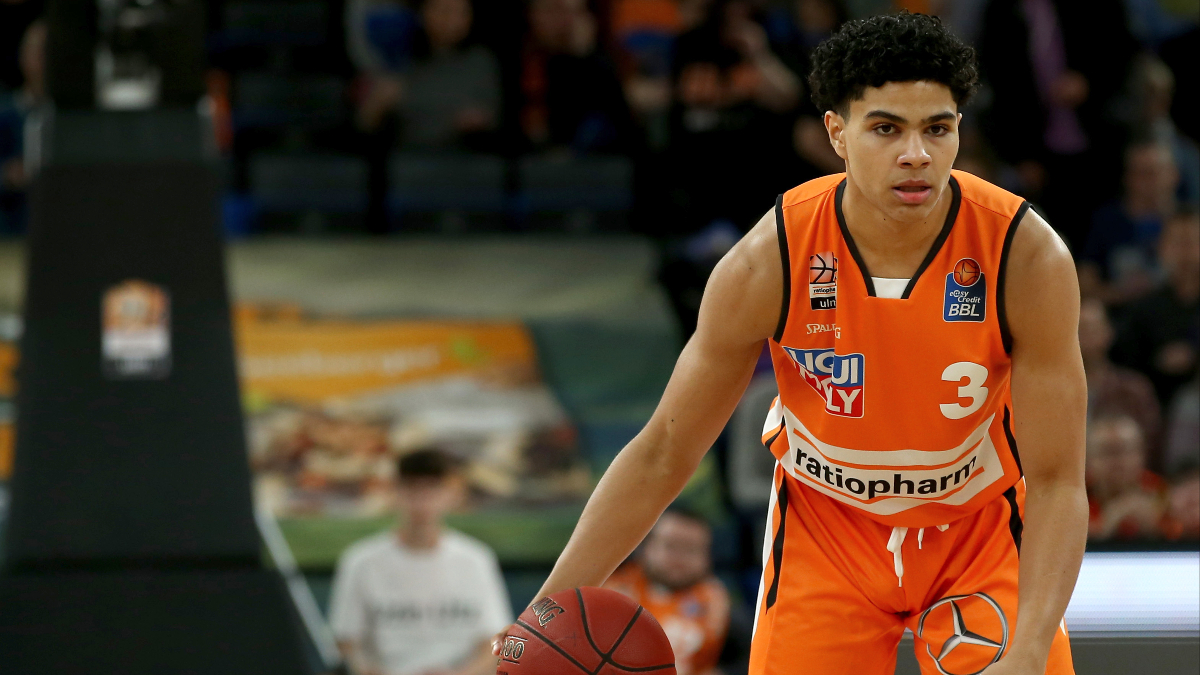 Credit:
TF-Images/Getty Images. Pictured: Killian Hayes of Ratiopharm Ulm.
Watching the NBA Draft and booing the player taken by the New York Knicks is one of many perennial traditions that won't take place in person this year with the draft being virtual. But that doesn't mean Knick fans aren't just as anxious to find out who team president Leon Rose will take with the No. 8 overall pick in the 2020 NBA Draft.
The Knicks are in the eighth spot after falling back from the No. 6 spot in the Draft lottery. The past three times the Knicks have picked eighth they selected Frank Ntilikina (2017), Jordan Hill (2009) and Channing Frye (2005) — we'll spare you the names of the eventual All-Stars they could have taken in that spot.
This year's draft is a mixed bag and the combination of a shortened college season and inability to have a formal draft combine has made the middle of the draft board a bit nebulous for fans and scouts. The Knicks also have the 27th pick in this draft and could potentially trade out of the No. 8 spot depending on how the night evolves.
NBA.com has compiled various notable mock drafts and while Florida State 3-and-D wing Devin Vassell is the most common pick among those mocks, PointsBet has two point guards listed with the best odds to be first player selected by the Knickerbockers.
You can check out the full Knicks draft odds list below.
Knicks 2020 Draft Odds
Odds via PointsBet, where you can get $250 FREE instantly after signing up AND your bets automatically sync to the Action app. Learn more about BetSync here.