Baby elephant trapped for 12 hours after falling down deep well
A young elephant has been rescued after being trapped for 12 hours down a 50-foot (15-metre) dried up well in southern India.
The elephant, weighing approximately three tons, looking for food had wandered into the village of Dharmapuri in India's southern state of Tamil Nadu from a nearby forest when it fell into the well, which an official for the Indian Forest Service estimated to be about 50-feet deep. The well did not have a barrier and had been obscured by bushes, Reuters reported.
A sub-adult elephant fell into a dried up farm well at Yelagundur near Panchapalli village in Dharmapuri district. The elephant is struck at 50-feet now, the rescue work is underway. @IndianExpress pic.twitter.com/GaF6W4X6Oz

— Janardhan Koushik (@koushiktweets) November 19, 2020
Two other elephants have fallen into wells in the past year in the area, with the destruction of forests, rapid urbanisation and rising village populations being blamed for animals venturing closer to human settlements.
Locals from the village alerted authorities about the trapped animal early on Thursday. They dropped banana leaves down the well for the elephant to eat as rescuers worked throughout the night to free it. Indian Forest Service officials brought in a crane to retrieve the elephant.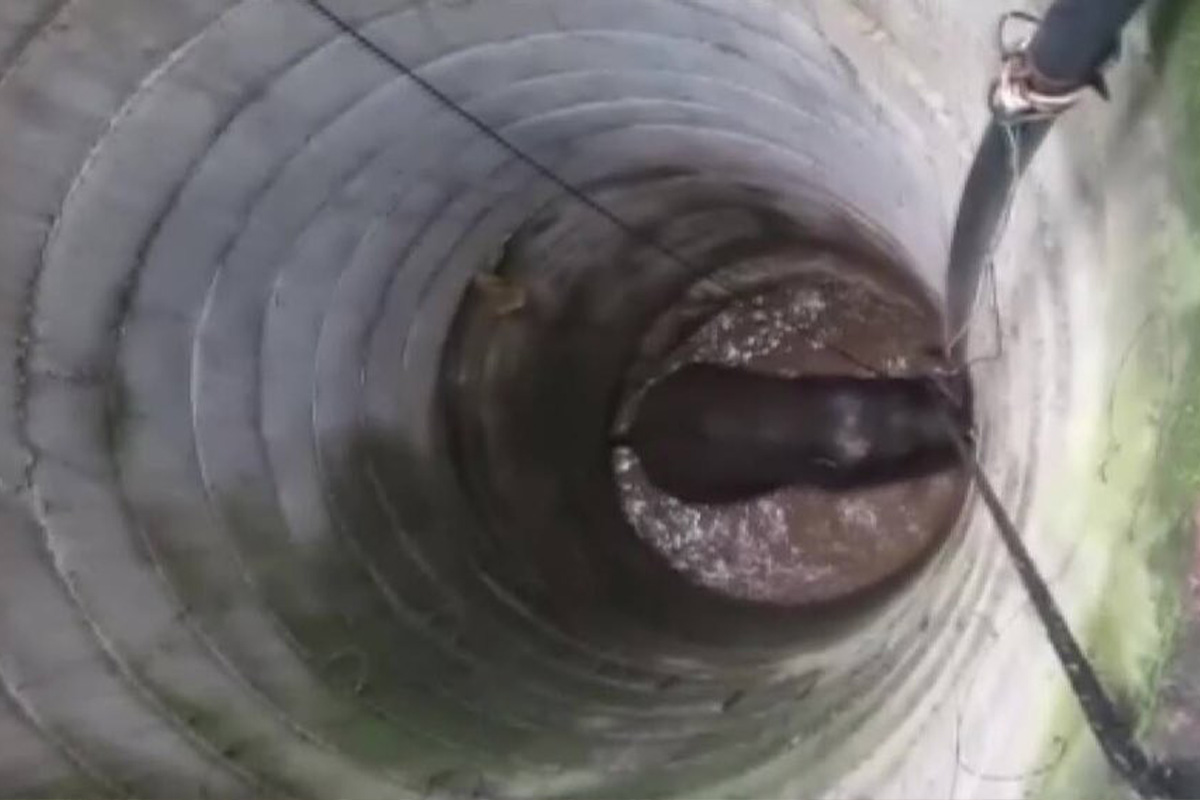 "It was a deep and narrow well," said the Indian Forest Service's Rajkumar, who goes by only one name. "We were informed by locals early on Thursday and were able to retrieve the elephant only late in the night."
Indian Forest Service officials first started by clearing the bushes around the well and then tried to pump water out of the well. But the elephant attacked the pipes pumping out the water.
"Eventually, we sedated the animal with the help of doctors and used a crane to lift it out of the well," Rajkumar said.
BBC video showed the elephant strapped in by belts and suspended upside down as the crane lifted it to safety.
"It was found to be healthy and active when we monitored it for three hours after the rescue," added Rajkumar.