The Uganda Law sociably have called on for the immediate release of  Joy Doreen, a KTN journalist who was arrested yesterday in Kasese.
Police flying squad has taken Joy Doreen out of the station, supposedly to her uncle's house to do "house search"
In a press briefing at Kasese CPS police say they are still holding Doreen for interrogation so far no charge against her.
Joy Doreen Biira a journalist with KTN in Kenya was  arrested yesterday in Kasese as she was trying to give an eye witness accounts on the fighting in there. Biira was arrested with five others while trying to share photos and videos of the attacks.
This is what got her arrested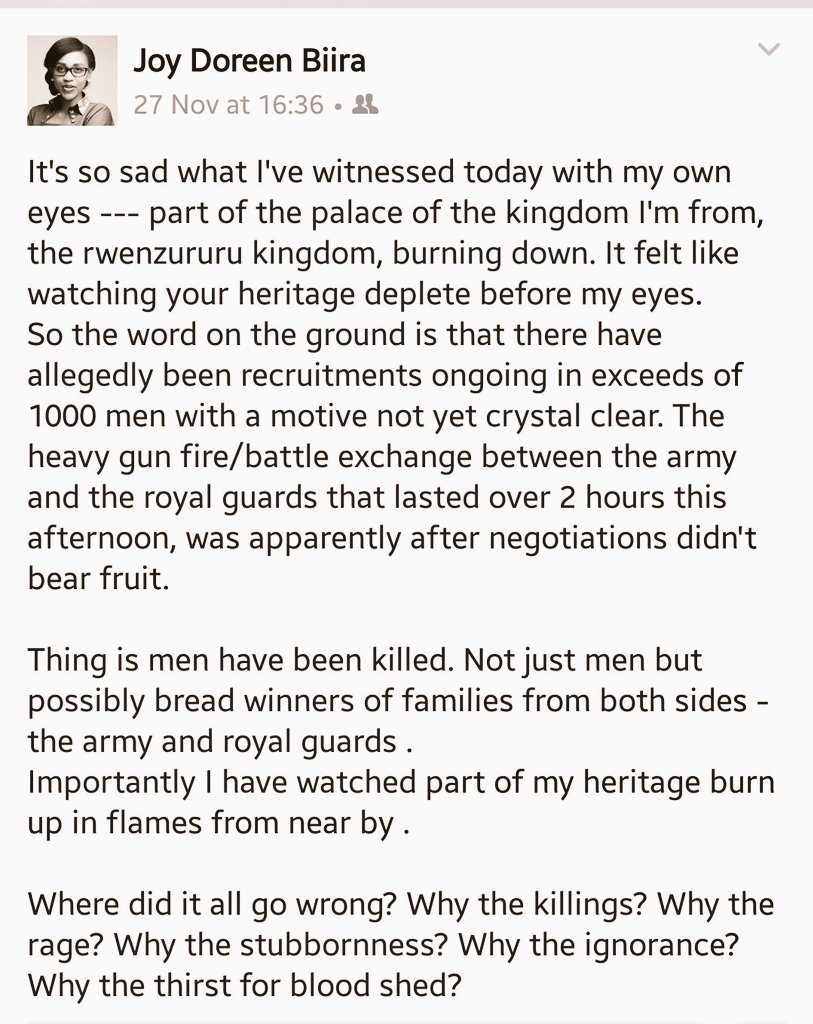 Police have since asked her to delete this post from her page.
The police spokesperson, AIGP, Kaweesi says Joy Biira was arrested by police in connection with her suspicious conduct during yesterday's operation in the palace which was reflected in her operational conduct into the restricted areas & trying to conceal her identity & equipment she was using.
However, Kaweesi says Joy Biira is "out of the cells" and will be released soon today.