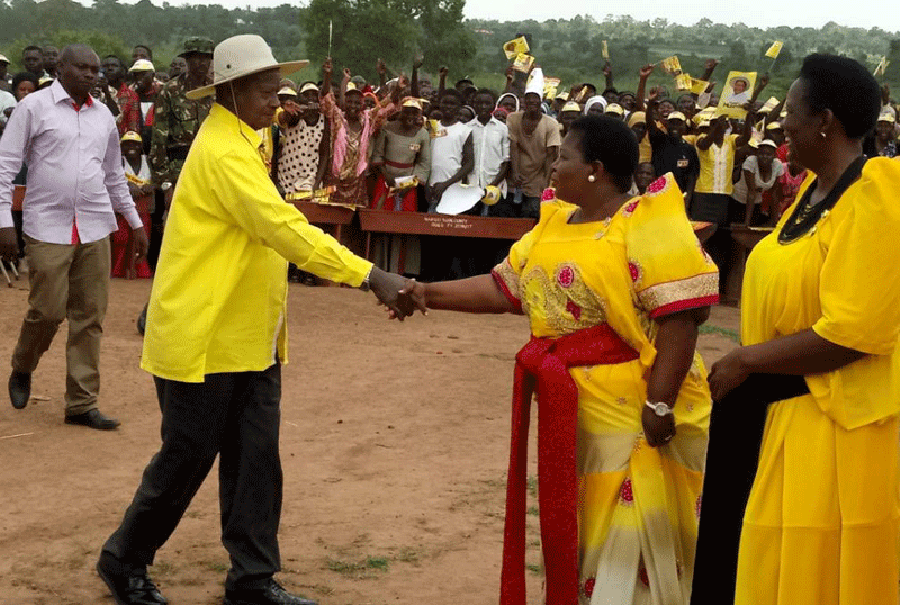 National Resistance Movement (NRM) Secretary General Justine Kasule Lumumba has called upon the party's chairman President Yoweri Museveni intervene in a long running row between the SG and the party's Electoral Commission chairperson Dr Tanga Odoi.
Lumumba says the rift between Odoi and herself has affected her effectiveness as the party's number two. Lumumba says she is no longer able to do party work effectively.
Addressing the press at the party's headquarters, Justine Kasule Lumumba revealed that the bickering between Dr Tanga Odoi and herself has lasted over three years now. She says the row began almost as soon as they assumed office after former NRM SG Amama Mbabazi was forced out.
Mbabazi was forced to relinquish his position after he attempted to contest for the leadership of the NRM party and then presidency of the country in the 2016 national elections.
Now Lumumba says the bickering between the NRM heavyweights is becoming to affect grassroots members too.
Lumumba says that she has put up with a lot of abuse from Dr Odoi while attempting to carry out party work. She is calling upon party chairman to intervene and restore calm and order in the organisation.
Lumumba claims that Dr Odoi's insurbordinate actions have encouraged even party members to sometimes act against the interests of the party.
She says this is made worse by some NRM party members that also hold government positions. The conflict of interest in so many roles has led some members to forget party goals and objectives in pursuit of their own interests.
Dr Odoi has previously accused Lumumba of not being transparent and denying him facilitation to carry out party work.
Lumumba's sharply worded public utterances come at a time when party cohesion is especially important with Bugiri by-elections on the horizon.
Views: 201
Comments
comments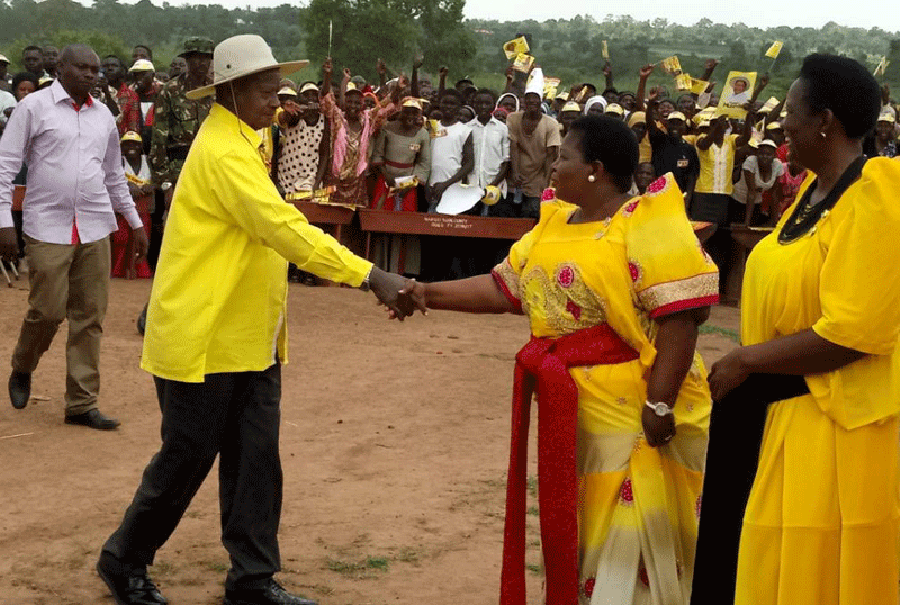 http://nilepost.co.ug/2018/06/07/sg-lumumba-pleads-with-president-museveni-to-intervene-in-nrm-bickering/